Products – Brick Cleaner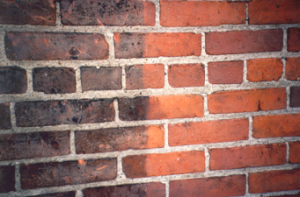 Brick Cleaner makes cleaning many surfaces easy even the most sensitive types of masonry. Almost as rapidly as you can apply it, Brick Cleaner loosens the grime that ordinary cleaners can't touch. Then, after rinsing with water, surfaces return to new masonry appearance.  WILL NOT REMOVE PAINT OR SEALERS FROM SURFACE.
Surfaces
Unglazed Brick
Flame Factured Granite
Terra Cotta
Unglazed Ceramic Tile
Flagstone
Slate
Coverage
Approximately 250 - 800 sq. ft. per gallon, depending on the porosity of the surface.
Packaging
4 x 1 gallon Cases
5 gallon plastic pails
55 gallon plastic drums
Safety
CAUTION When Using Brick Cleaner
Wear Protective Clothing (Gloves & Goggles)
DO NOT Get On Glass!
DO NOT Let Dry On Certain Surfaces!
Protect Surrounding Plant Life!