Products – Klenztone 5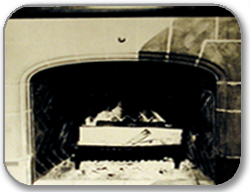 Klenztone #5 has been specifically designed with the home owner in mind. It is the easiest to use of all the Klenztones because it can be used on almost all masonry surfaces. From cleaning oil off your driveway to soot off your fireplace and everything in between, Klenztone #5 is your everyday restoration cleaner.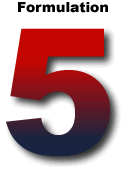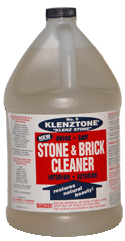 Interior & Exterior Use
Surfaces
Concrete
Limestone
Marble
Granite
Exposed Aggregate
Sandstone
Stucco
Terra Cotta
Terrazzo
Brick
Ceramic Tile
Flagstone
Slate
Coverage
Approximately 250 - 400 sq. ft. per gallon, depending on the porosity of the surface.
Packaging
Quarts
Gallons
5 gallon pails
55 gallon drum
Safety
CAUTION When Using Klenztone 5
Wear Protective Clothing (Gloves & Goggles)
DO NOT Get On Glass!
DO NOT Let Dry On Certain Surfaces!
Protect Surrounding Plant Life!