Products – Klenztone 3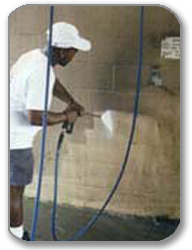 KLENZTONE #3 is used for cleaning drivet/efis, because this surface is soft & color is a factor powerwashing & acid cleaning are not options. Klenztone #3 releases dirt & grime without discoloration or damage to the surface, and it can be rinsed with low pressure (200 psi), keeping the surface intact. Klenztone #3 is also used to clean Terrazzo, Travertine & Marble floors that have become dull and dingy after years of stripping and resealing.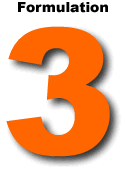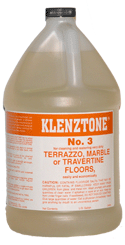 Interior Use
Surfaces
Drivet & Efis
Terrazzo Floors
Travertine Floors
Unpolished Marble Floors
Coverage
250 - 350 sq. ft. per gallon, depending on the porosity of the surface.
Packaging
Gallons
5 gallon pails
55 gallon drums
Safety
CAUTION When Using Klenztone 3
Wear Protective Clothing (Gloves & Goggles)
DO NOT Get On Glass!
Protect Surrounding Plant Life!